Introduction of 600,000 m3 per year AAC block plant
600,000 m3 per year AAC block plant is a fully automatic type plant. Any problem from the aac production line can be detected timely. The production line including raw material preparation, dosing, mixing, pouring, pre-curing, cutting, autoclaving and packing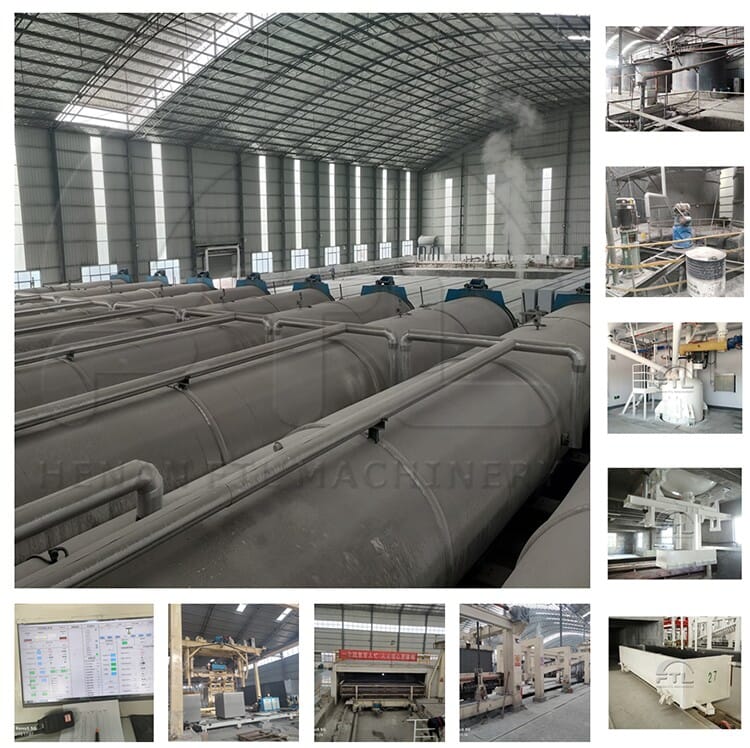 Our Service
1.

Production Line Design.
Including: plant work flow chart, land construction drawing, power work drawing, work driving force drawing, dustproof drawing, water supply and drainage drawing, air pipeline construction drawing, all mechanical drawings, etc.
2.

Technical Guidance of Building Factory
Including: facility consultation, equipment installation guidance, production preparation, etc.
3.

Providing the technical information of setting up factory
Including: part of the factory management system, the responsibility system of each position in the production line, process regulations, safety regulations, personnel and post quotas, pre-production tool catalogs, laboratory instruments, product catalogs, testing methods, etc.