Why Choose Us

#1:More than 40 years' experience
#2:Have successful runnning worksite
#3:Excellent installation team and installation service for you; Provide you with operating and training services;
#4:Help with the equipment commissioning and solve problems in trial operation;
#5:Check before acceptance of single equipment or whole production line;
#6:Service items including follow-up visit, customer satisfaction surveys and so on;
#7:Timely provide you with necessary accessories after acceptance;
#8:Provide you with warranty services of repair, replacement and refund if conditions are fulfilled.
#9:Help you solve other problems.
Cement Production Line Description
The new dry process cement production line is a modern cement production method based on raw meal pre-homogenization technology and rotary kiln calcination technology, with suspension preheating and out-kiln decomposition technology as the core.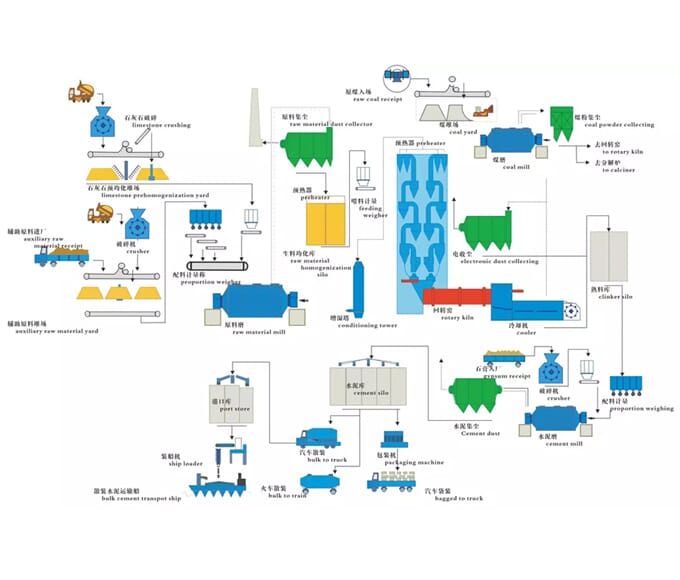 Process characteristics
raw material crushing, raw material pre-homogenization, raw meal batching, raw meal energy-saving grinding, raw meal homogenization, suspension preheater, decomposition furnace, new type cooler, cement batching and grinding, packing system. The main equipment of cement plant includes: cement rotary kiln, preheater, grate cooler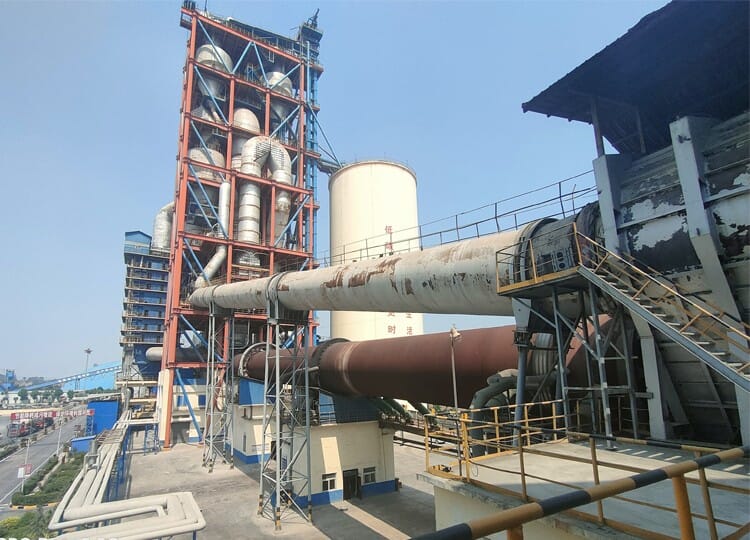 Cement rotary kiln is the main equipment for calcining cement clinker and has been widely used in cement, metallurgy, chemical and other industries. The equipment is composed of cylinder body, supporting device, supporting device with blocking wheel, transmission device, movable kiln head, kiln tail sealing device, combustion device and other components. The rotary kiln has the characteristics of simple structure, reliable operation and easy control of production process.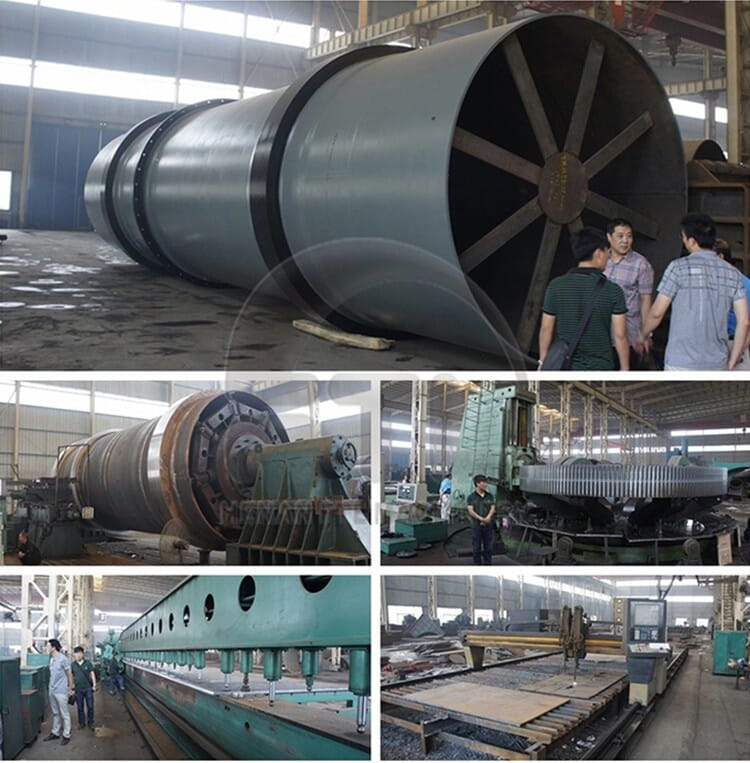 The preheater is suitable for various types of kilns, and can be widely used in the construction and renovation of equipment in large, medium and small cement plants.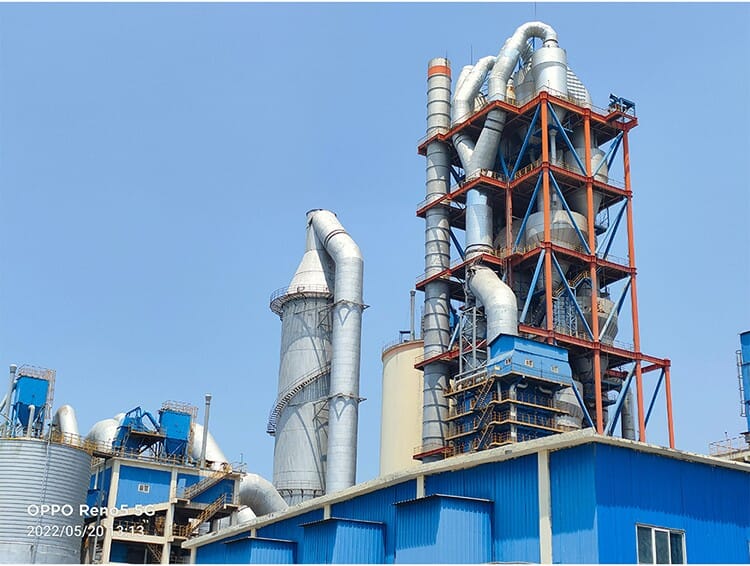 The grate cooler is a kind of quench cooling machine. Its principle is: blowing cold air with a blower to quench the clinker laid on the grate plate in layers, so that the temperature of the clinker drops sharply from 1200 ℃ to 100 ℃ Below, a large amount of cooled waste gas is removed into the kiln for secondary air.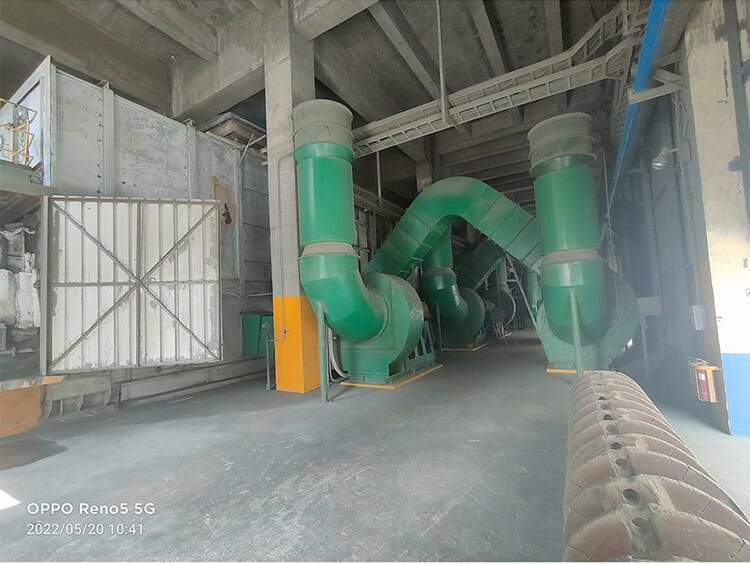 Successful Running Worksite of Our Cement Line Projects

FAQ of Cement making line
1. Which capacity do you have?
From 100TPD-5000TPD
2. Do you have running worksite to visit?
Sure, we have successful running worksite from 300TPD-2500TPD in Uzbekistan. And we even got their government award.
3. How can I start a cement production line?
It depends. Will you start from limestone quarry or cement clinker? If limestone quarry, you need start with your limestone analysis report and relevant permission certificate. If you start from cement clinker, it is better to find cement clinker supplier nearby to save transportation cost.
4. Service and Payment Terms?
A. We usually accept T/T, L/C, but other terms also workable.
B. We take pictures of finished products before delivery.
5. Will you help with installation and staff training?
Yes, we can send our engineers to your place to guide the installation and train your workers if needed, but the buyer should bear our technician's round tickets, accommodation, and food