AAC Block Plant Series
We have total series of AAC Block making line from 20,000-600,000m³/year. Welcome contactl us customize your business now!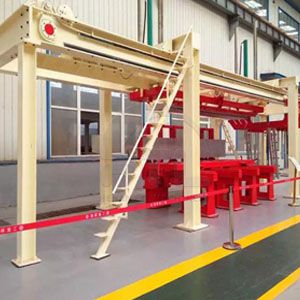 20,000-50,000 m3/year Autoclaved aerated concrete Block Plant is the smallest AAC block production line. AAC block is excellent building materials. It is lightweight and heat preservation and insulation.
Capacity: 20,000-50,000 m3/year Materials: Fly ash or sand, cement, quick lime, gypsum, aluminum powder. Delivery time: 2 months.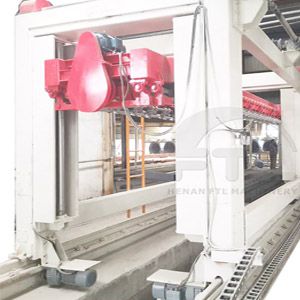 FTL Machinery (also known as Yigong Machinery) are the professional AAC block plant manufacturer in China, we have 40+ years' experience of manufacturing and design in AAC block production line.
Capacity: 50,000-100,000 m3/year Materials: Fly ash or sand, cement, quick lime, gypsum, aluminum powder. Delivery time: 2 months.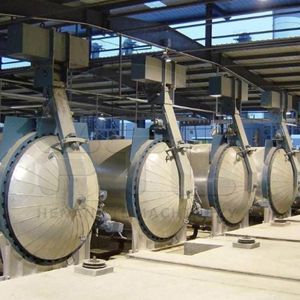 The advantages of AAC block are low density (350-700kg/m³), good thermal insulating properties, saving time to building, good performance of preventing fire.
Capacity: 100,000-300,000 m3/year Materials: Fly ash or sand, cement, quick lime, gypsum, aluminum powder. Delivery time: 2 months.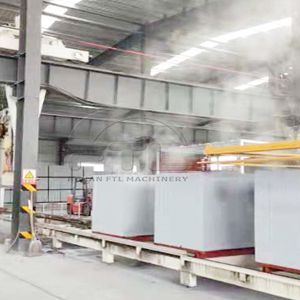 600,000 m³ per year AAC block plant is a fully automatic type plant. Any problem from the aac production line can be detected timely. The production line including raw material preparation, dosing, mixing, pouring, pre-curing, cutting, autoclaving and packing.
Capacity: 600,000 m3/year Materials: Fly ash or sand, cement, quick lime, gypsum, aluminum powder. Delivery time: 2 months.
Why Choose Us
1. Who are we?
We are located in Zhenzhou city, Henan province, China, starting from 1978. We have sold more than 100 sets of AAC plants to Domestic market, Italy, Ukraine, Russia, Mongolia, Uzbekistan, Kazakhstan, Iran, Chile, Indonesia, etc. All of them run successfully.
2. How can we guarantee quality?
Always use famous brand spare parts for production;
Always final Inspection before shipment;
3. Why should you buy from us not from other suppliers?
Founded in 1978; 50000 square meters; 12 workshops; More than 200 employees
More than 100 sets of processing equipment for casting, forging, thermal treatment, welding, assembly, cutting, etc.
4. What services can we provide?
Accepted Delivery Terms: FOB,CFR,CIF;
Accepted Payment Currency:USD,EUR;
Accepted Payment Type: T/T,L/C;
Language Spoken:English,Chinese,German,Russian
AAC Productio Process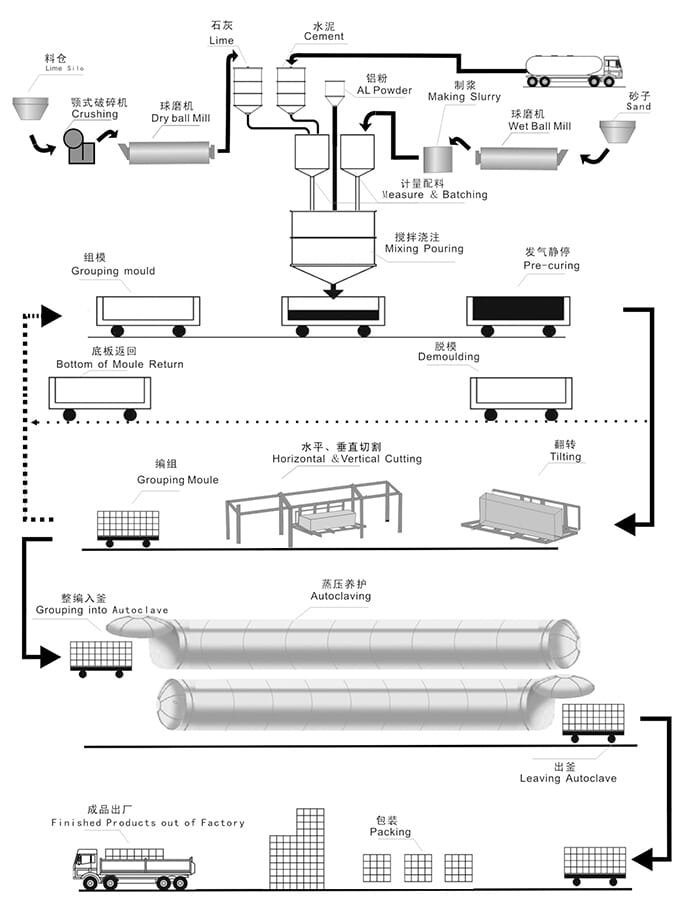 AAC Production Line Description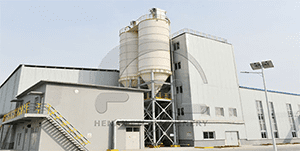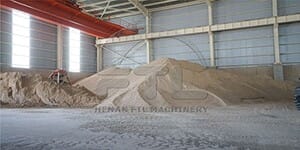 1. The raw materials (quicklime, cement and gypsum) are stored in the storage silos and fed to the mixer in a controlled process.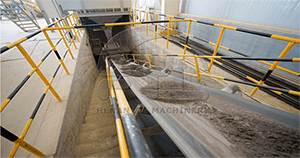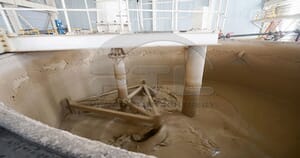 2. The sand is prepared with a certain quantity of water in the ball mill for wet grinding to form a sand sludge.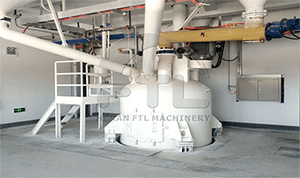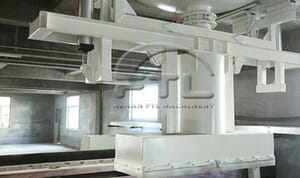 3. The precisely weighed raw materials are fed in a specified sequence to the pouring mixer. Here a homogeneous mass is produced exactly according to the recipe specifications that are set and processed by a control system.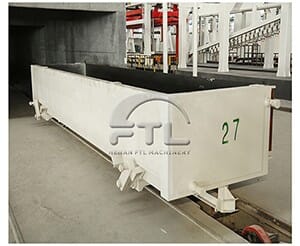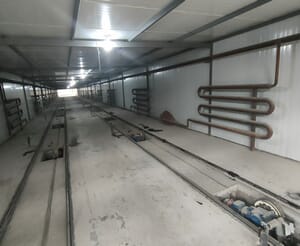 4. The aerated concrete mixture is poured from the mixer into an oiled mould. After that, the filled moulds are transferred to the resting and pre-curing room , under a certain temperature and time, the green body will reach a certain hardness for cutting.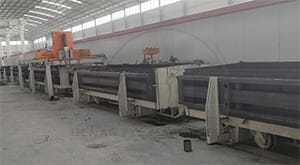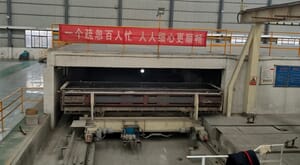 5. As soon as the cutting characteristics of the green body are achieved, the mould is forwarded to the demoulding area. Here the body is gently separated from the mould. The empty mould can be oiled either manually or in a completely automated way before it is prepared for re-filling under the mixer.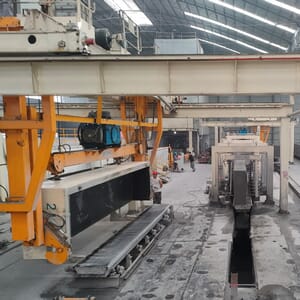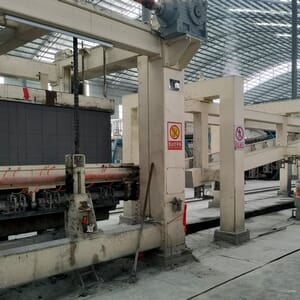 6. Before cutting, the AAC body is tilted by 90°. Standing upright, the body goes through the individual stations of the cutting line (vertical cutter, horizontal cutter). We can provide various cutting machine to suit your production capacity levels.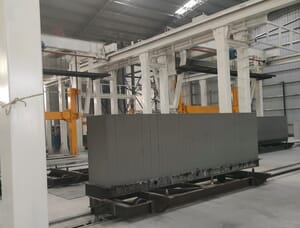 7. The body is set on the steam-curing cart by unfinished product hoister, then grouping the cut blocks and sending the into autoclave.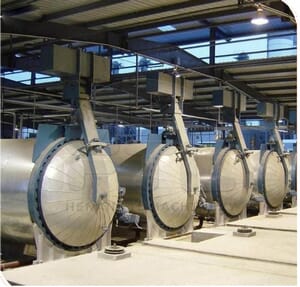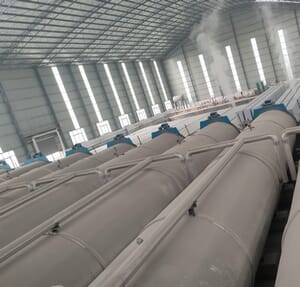 8. The autoclaving is carried out in long pressure vessels (autoclaves). The autoclaving process is carried out according to precisely defined procedures. The usual duration is between 10 and 12 hours. During autoclaving, the aerated concrete acquires its final quality properties.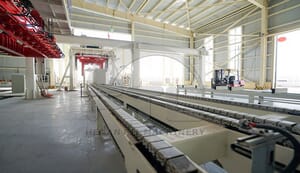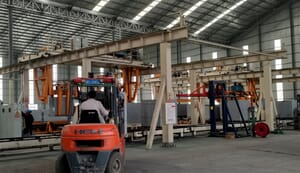 9. The finished AAC blocks are packed in the packing line either manually or in a completely automated way.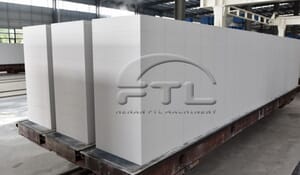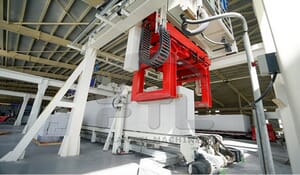 10. The bottom (side) plate and cart return back.
FAQ of AAC Production Line
1. Which capacity do you have?

From 15,000m³ per year-600,000m³ per year.
2. Do you have running worksite to visit?
Of course, you can come China or to Uzbekistan, where we have our agent there.
3. How about the warranty?
We use famous brand spare parts for our AAC plant, such as Siemens electrical motor, Luoyang bearing, Wannan motor, etc. And we provide 36 months warranty for our AAC plant.
4. Can we put all machines in container?
Yes, even the cutting machine, autoclave, and boiler can be put into container.
5. Can you send engineer to do installation?
Sure, we have many engineers at abroad right now, such as Uzbekistan, Kazakhstan, Africa, etc.